The World's Most Expensive Homes on the Market Now
Fourteen $100 million-plus properties from the Côte d'Azur to the California coast.
Even in the pre-crash era, when real estate prices were surging, nine-figure deals for properties seemed outlandish. Then beginning in 2015, with ultra-luxury sales on the decline (see: international market volatility and more scrutiny of cash buys) and homes in the seven and eight figures languishing on the market for twice as long as the year before, as well as undergoing price cuts, their existence seemed futile.
Yet, today there are 23 homes on the market priced over $100 million, more if you count undeveloped residential lots.
"It used to be that nothing was in this $100 million price range, and now we have more than a dozen properties across the country," says Suzanne Perkins, a Santa Barbara County, California-based real estate agent with Sotheby's International Realty who is handling several properties above the $100 million mark.
Just before new year 2015, a condo at New York's One57 sold for a reported $100.5 million. Later, a single-family home in Hong Kong's The Peak neighborhood sold for HK$1.5 billion ($194 million), allegedly to Alibaba's Jack Ma. This year another home in that same neighborhood sold for HK$830 million. And let's not forget the Playboy Mansion, which had a $200 million price tag and has now been sold, according to numerous reports.
There are at least nine more new properties asking $100 million or more on the market than last year's 19, according to Christie's, which scoured public listings and media reports, and probed insider contacts to develop an internal list, which it shared with Bloomberg.
But don't call it a glut. Call it the price of doing $100 million dollar business.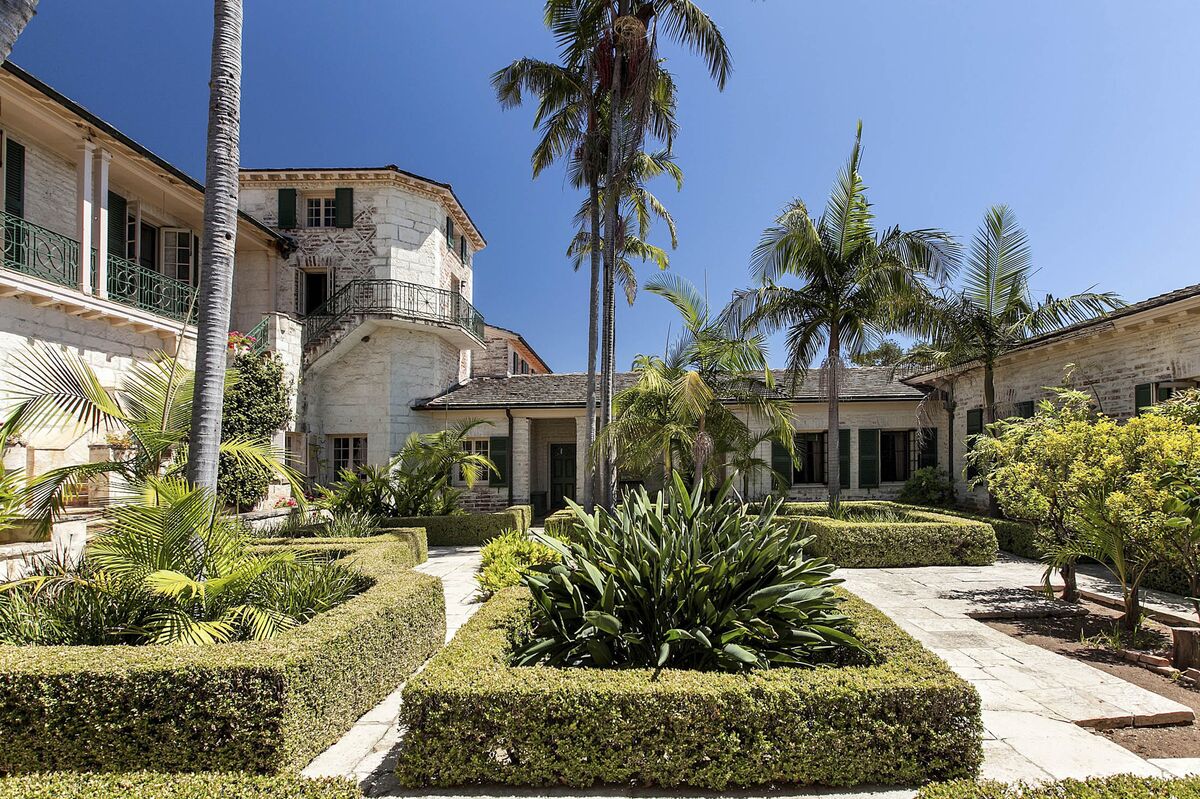 Waiting Game
According to Dan Conn, CEO of Christie's International Real Estate, homes in this price range tend to stay on the market for three to five years. Over the last handful of years, including 2015, he says, the peak number sold was five; three have sold this year. "This feels like a reasonably healthy year," he says.
The long life of such listings comes in part from the size of the buyer (and seller) pool, or rather, lack of size.
"It's a really limited universe of buyers and sellers and properties," says Conn. Of the world's richest 200 people, many already have several spectacular, high-priced homes. "Not every year will a top hedge fund manager buy a $100 million home. They can stay on the market for a really long time because you don't have a seller that has to sell, and you don't have a buyer that has to buy."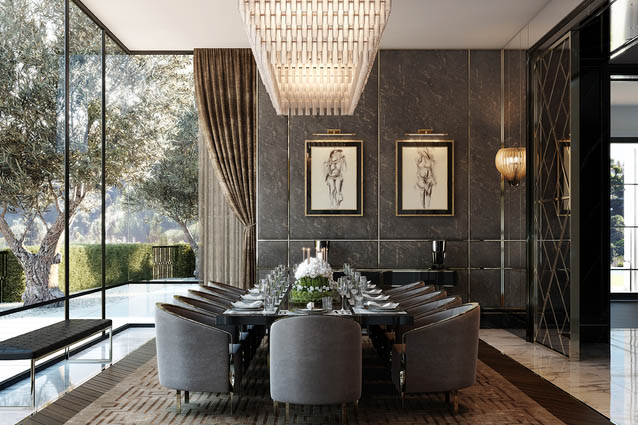 Buyers are more likely looking for a place to park their cash than make an investment that they hope will balloon in worth, so they'll wait until the right home presents itself. In other words, the ultra-rich may not actually want a sprawling beachfront mansion in Florida for $195 million or a $300 million chateau outside Paris. And since sellers aren't usually in a big hurry—fire sales are uncommon in this world, since sellers usually spread their assets around—they aren't always willing to accommodate negotiations.
"If they get their number they're happy to go," says Aaron Kirman, president of Aaroe Estates, whose clientele includes many Middle Eastern royal families. "If they don't, they love their home, they're happy to stay."
Centurion Club
"It needs to be irreplaceable and very hard to find," says Kirman of what lets homes command such high prices. "It starts with site: the view, the grounds, the privacy, and usually it's a combo of all of the above. At that price point, it better have it all." Architectural or historical significance also drive up the price.
This year's offerings include a seven-bed, 10-bath duplex on Fifth Avenue in New York; the magnificent "Bubble Palace" once belonging to Pierre Cardin, on the Cote d'Azur in France; and, not to be forgotten, Michael Jackson's former Neverland Ranch. Of the 26 properties—including a massive Bel Air swath of land and a couple private islands—noted by Christie's, nine were in or near Los Angeles, four were in the New York area, and three were in France. The rest ranged from Panama to Barbados to Switzerland.
Kirman says he has two listings about to sell near the $100 million mark, and Perkins says a ranch in Montecito is under contract for $125 million, and she's expecting a backup offer.
And these are only the ones we know about. Many sellers of $100 million-plus properties require discretion, and don't want the world to know they're unloading an asset.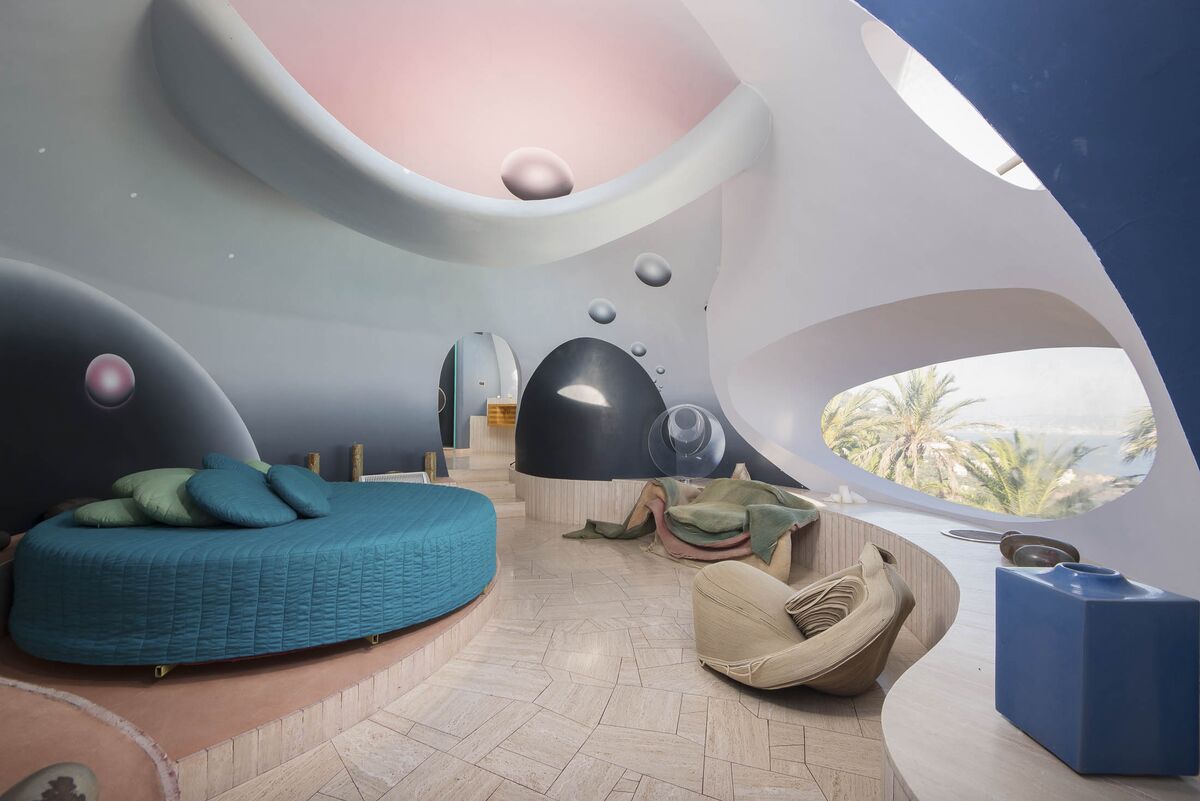 Whisper Listings
"We're aware of other properties that never hit the market publically," says Conn of what are known as 'pocket listings' or 'whisper listings.' "Some people are shy about letting people know that they're selling an asset. You have a lot of people at this end of the market that don't love having publicity around what they're doing." Conn doesn't know for sure, but he estimates there are a dozen around the world now.
Some of these sellers are so publicity-shy that they wouldn't allow us to reprint the photographs of their homes, despite the listings being available on the web. (But here you go—there's this luxury tower in Monaco, allegedly for $300 million; a castle in Geneva on the market for $106 million; and the Palais Vénetian in Cannes, which Christie's has priced at $105 million.)
Others have proven impossible to confirm. Like the $500 million property in L.A. that topped Christie's list, which we reported on in May 2015, but the actual listing is nowhere to be found. Of the 23 discovered by Christie's, we confirmed 21, but only the below 14 would let us use images.
The offerings are robust, but chances are slim that there'll be bidding wars. That Hong Kong home that sold this year for $107 million was apparently 25 percent less than analysts predicted. And word has it that the Playboy mansion sold almost 50 percent of the original ask.
Although, as Conn says, "Fifty percent off $200 million is still $100 million."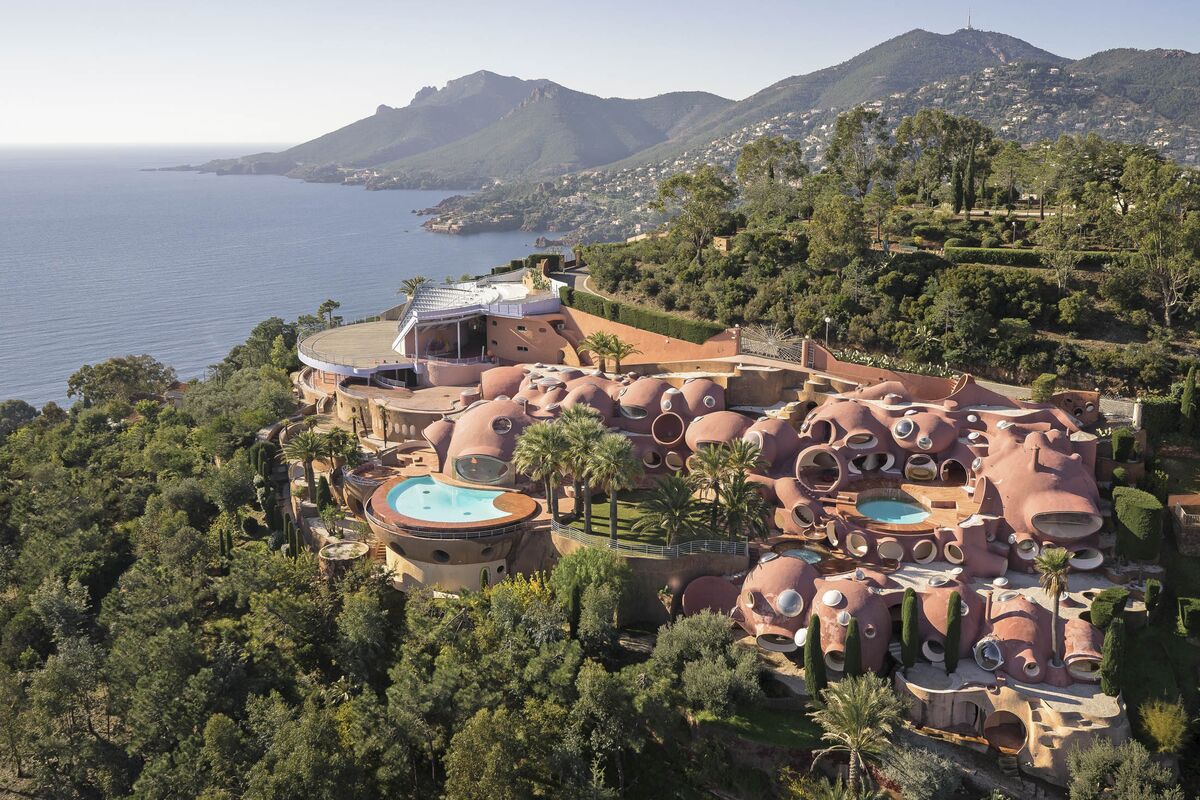 Price: $455 million
Location: Theoule Sur Mer, Provence-Alpes-Cote D'Azur, France
The Deets: 10 bedroom suites ("decorated by contemporary artists"), 12,916 square feet.
Why Is It So Expensive? Designed by the architect Antti LOVAG, Pierre Cardin's former lair has a 500-seat auditorium and a lounge with panoramic views of the bay of Cannes—and an out-of-this-world style. Think high design versions of Luke Skywalker's home on Tatooine or a Bond villains lair.
Price: $195 million
Location: Manalapan, Florida
The Deets: 33 bedrooms, 34 full and 13 half bathrooms, 84,988 square feet of living space
Why Is It So Expensive? Land. To be specific, 15.65 acres if it, in a walled compound, and 1,200 feet of beachfront on this barrier island near Palm Beach. It stretches from the ocean to the Intracoastal. The home was originally designed in the 1940s by architect Marion Sims Wyeth, a favorite son of Palm Beach. Also: it is huge.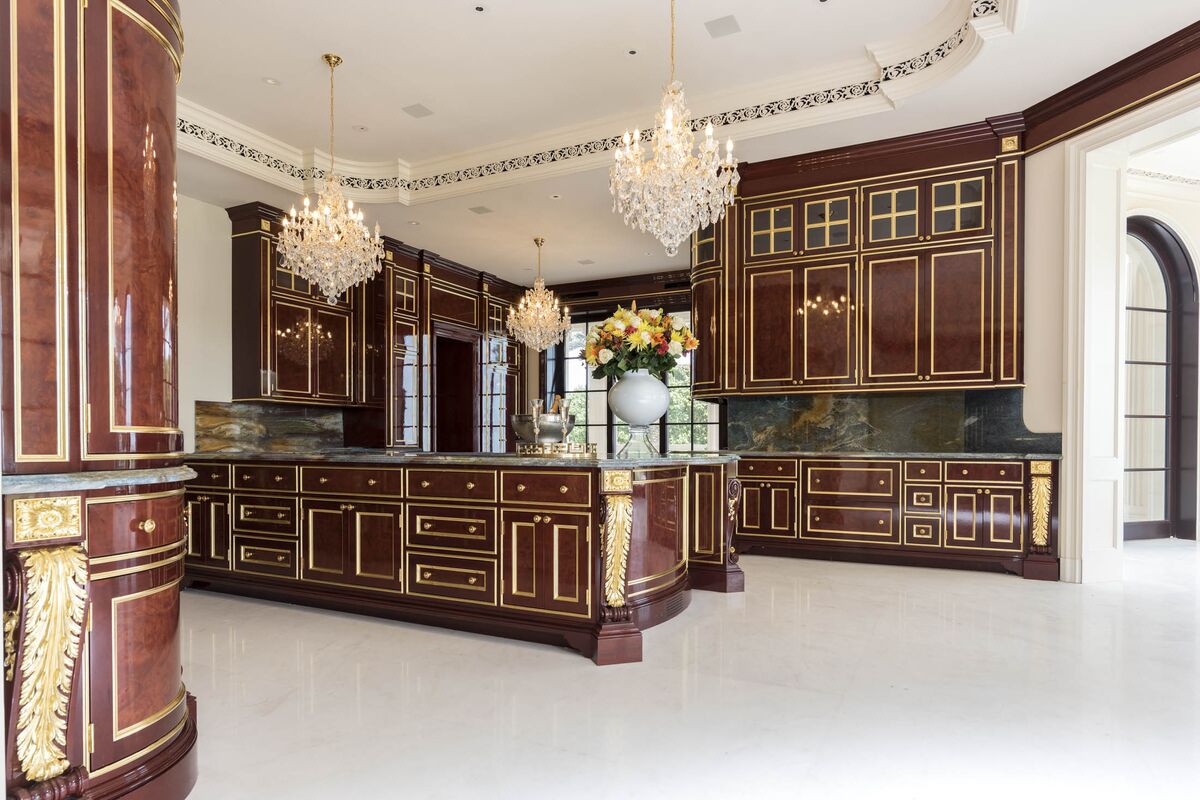 Price: $159 million
Location: Hillsboro Beach, Florida
The Deets: 17 beds, 20 full and 11 partial baths, 70,774 square feet
Why Is It So Expensive? This is not to be confused with Versailles, the 90,000-square-foot home featured in the Queen of Versailles documentary, but it's still got plenty to boast about (and, hey, it didn't get stalled like that one). This one is on over four acres of beachfront, with the first IMAX home theater (which can run $1 million itself), a Go-Kart track, and ice skating rink, and a $2 million grand staircase.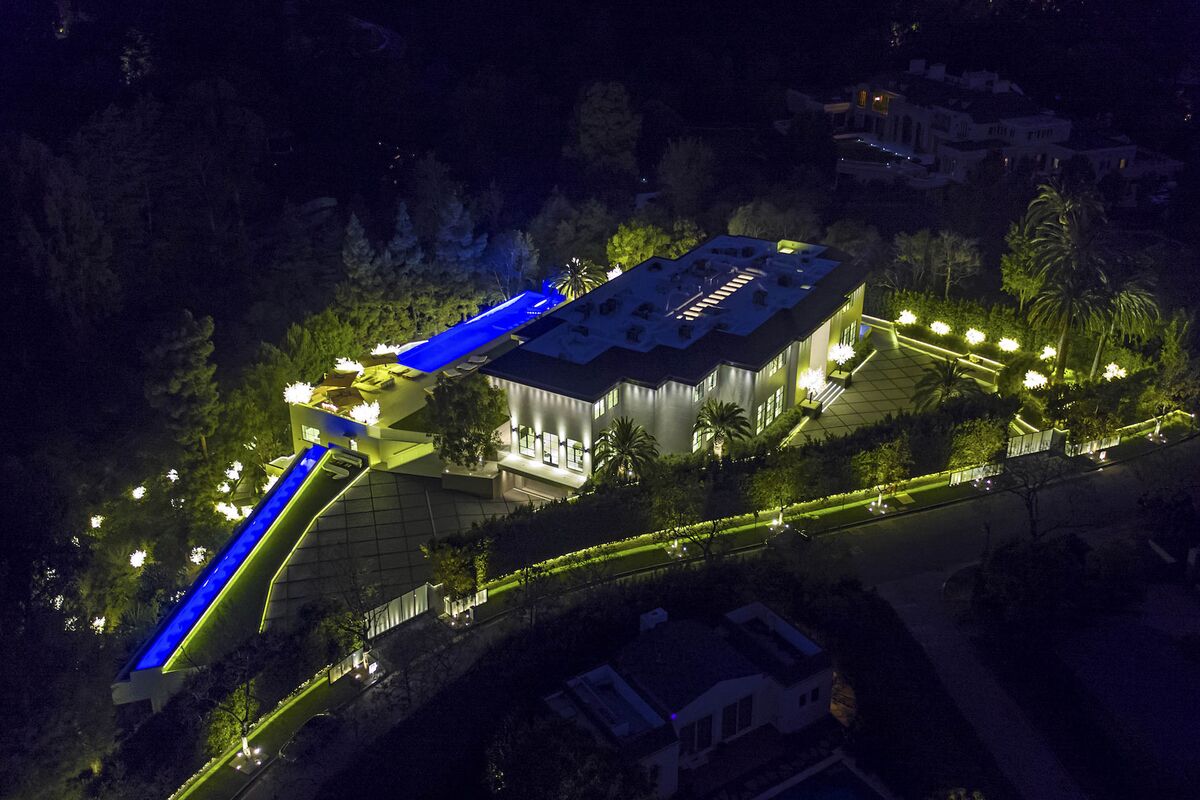 Price: $150 million
Location: Los Angeles
The Deets: 10 beds, 20 full baths, 38,000 square feet
Why Is It So Expensive? Yes, location still matters. Carolwood Drive is a prestigious address, and it's seen a lot of very high-priced sales. Mon Reve was Barbra Streisand's old estate, where this new home, along with its "Club Mon Reve"—lounge, wine room, theater complex—now sits. There's also parking for 50 cars: it's Hollywood party-ready.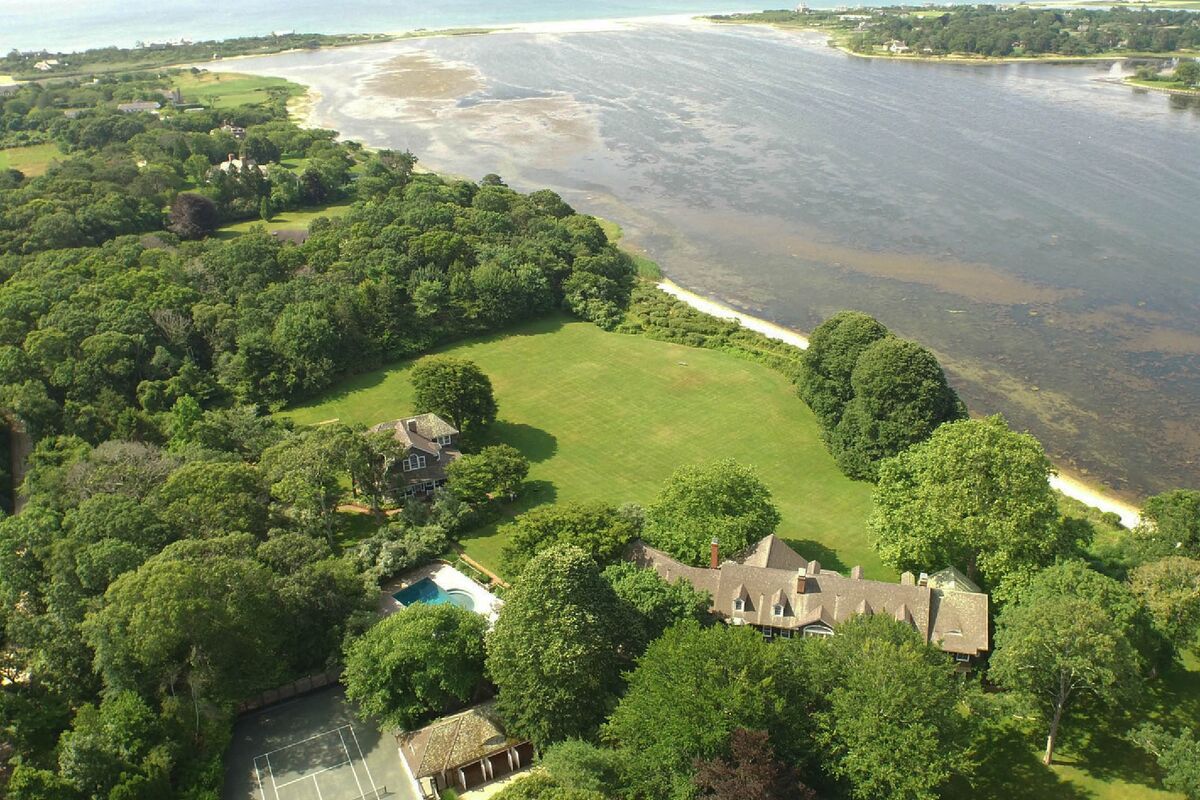 Price: $140 million
Location: East Hampton, New York
The Deets: 10 beds, 9 baths, 10,300 square feet
Why Is It So Expensive? Two words: The Hamptons. This estate has a quarter-of-a-mile of waterfront on Georgica Pond, which you can share with folks like Steven Spielberg and Martha Stewart. The 11.2-acre property has two residences, designed by architect Peter Marino: a restored Georgian revival and a modern guesthouse. Bigger deal: owners can subdivide into two lots and add additional buildings.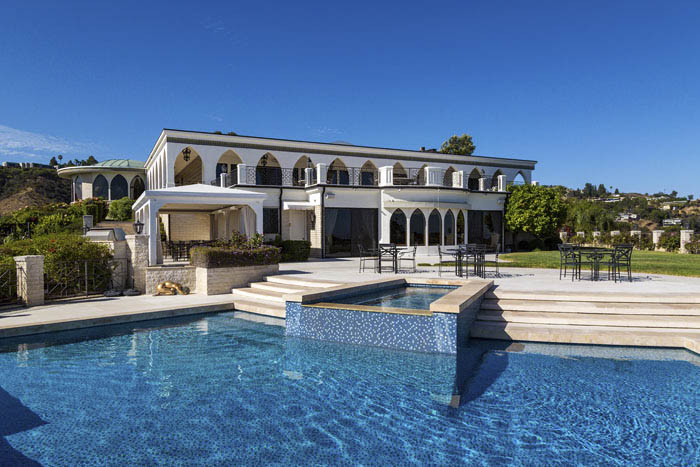 Price: $135 million
Location: Los Angeles
The Deets: 7 beds, 10 baths, 18,000 square feet
Why Is It So Expensive? It's really about the views, all 360 degrees of them. The 18,000-square foot villa sits atop Los Angeles—high above most neighbors, actually—and the house showcases its spot with a 180-degree dining room. Celebrity pedigrees often carry cachet, though today's generation of buyers likely hasn't heard of previous owner Danny Thomas.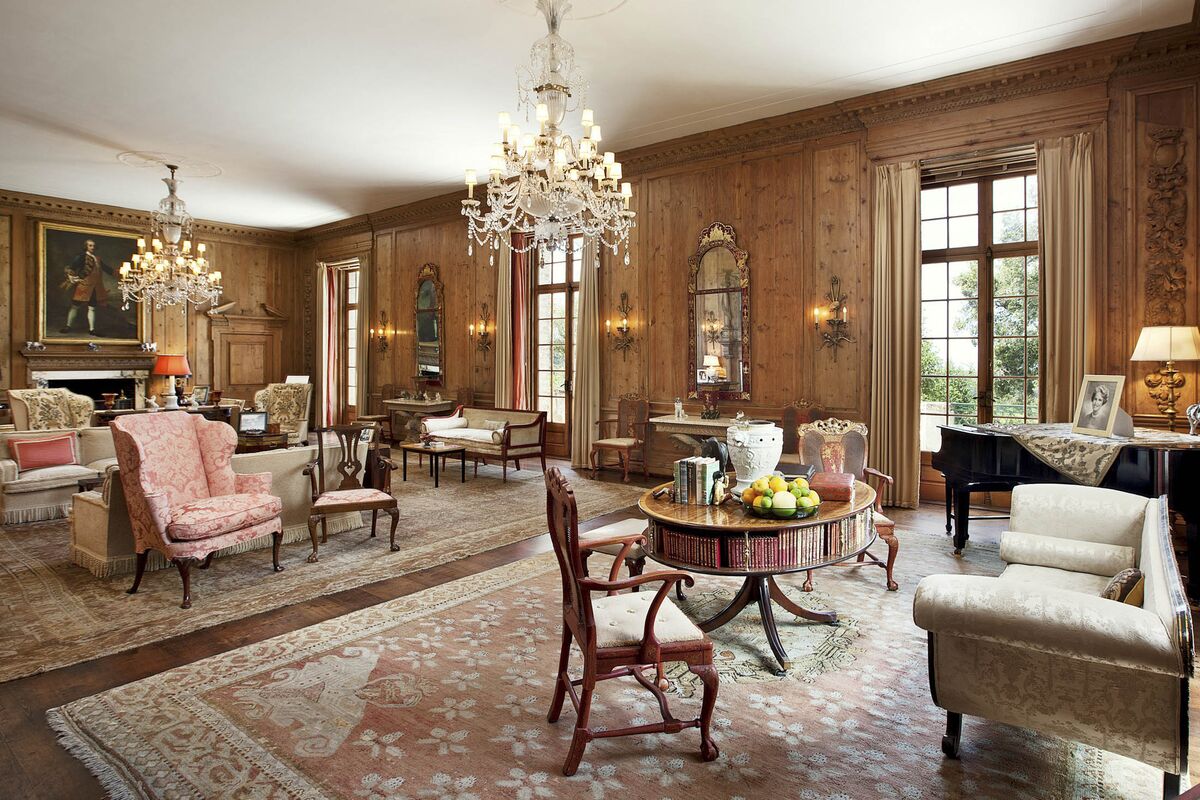 Price: $125 million
Location: Montecito, California
The Deets: 12 bedrooms, 10 main and three partial baths, 29,483 square feet
Why Is It So Expensive? Land and location: 237 hilltop acres. In addition to the gigantic main residence, it has 10 cottages. And according to the broker Perkins, an accepted offer although it hasn't sold officially yet.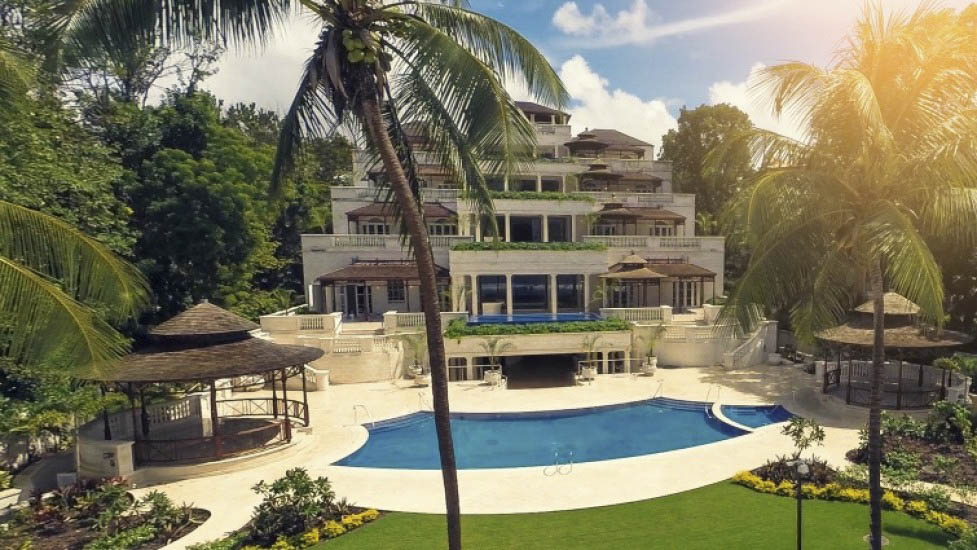 Price: $125 million
Location: Saint Peter's Bay, Barbados
The Deets: Four residences with five beds, six baths and around 13,000 square feet each.
Why Is It So Expensive? Palazzate is a world unto itself, with four oceanfront homes and a wealth of amenities, from a spa area to staff quarters.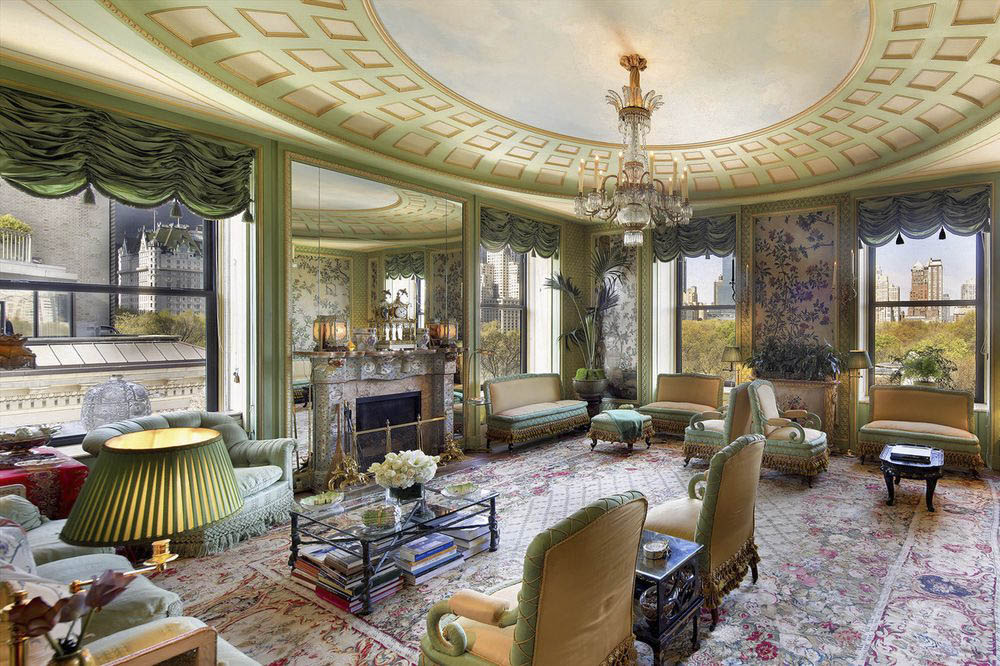 Price: $120 million
Location: New York City
The Deets: Seven beds, 10 baths, over 12,000 square feet
Why Is It So Expensive? It's the "largest existing original apartment on Fifth Avenue." In other words: before the boom, this 20-room residence was the biggest pad in old New York. It belonged to John Gutfreund, once known as "the King of Wall Street," who died earlier this year. Rupert Murdoch no longer lives in the building at 834 Fifth Avenue, but you can still be neighbors with his ex-wife Wendi.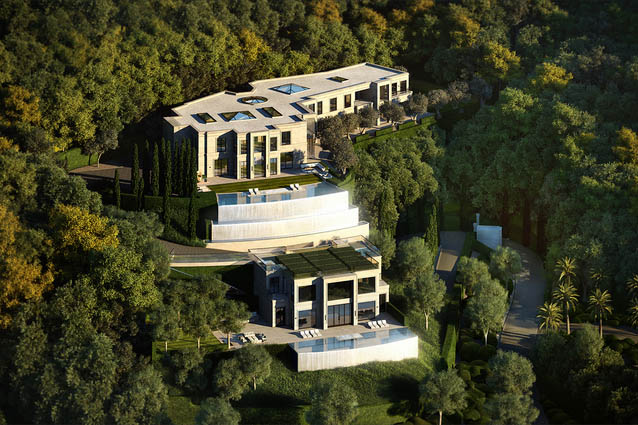 Price: $115 million
Location: Los Angeles
The Deets: Three home sites set on 11 acres
Why Is It So Expensive? This is Bel Air, baby, and the plot is divisible. Buyers can opt to pay $45 million for one site, or Domvs, the developer, will build you a 56,000- to 61,000-square-foot house for $115 million.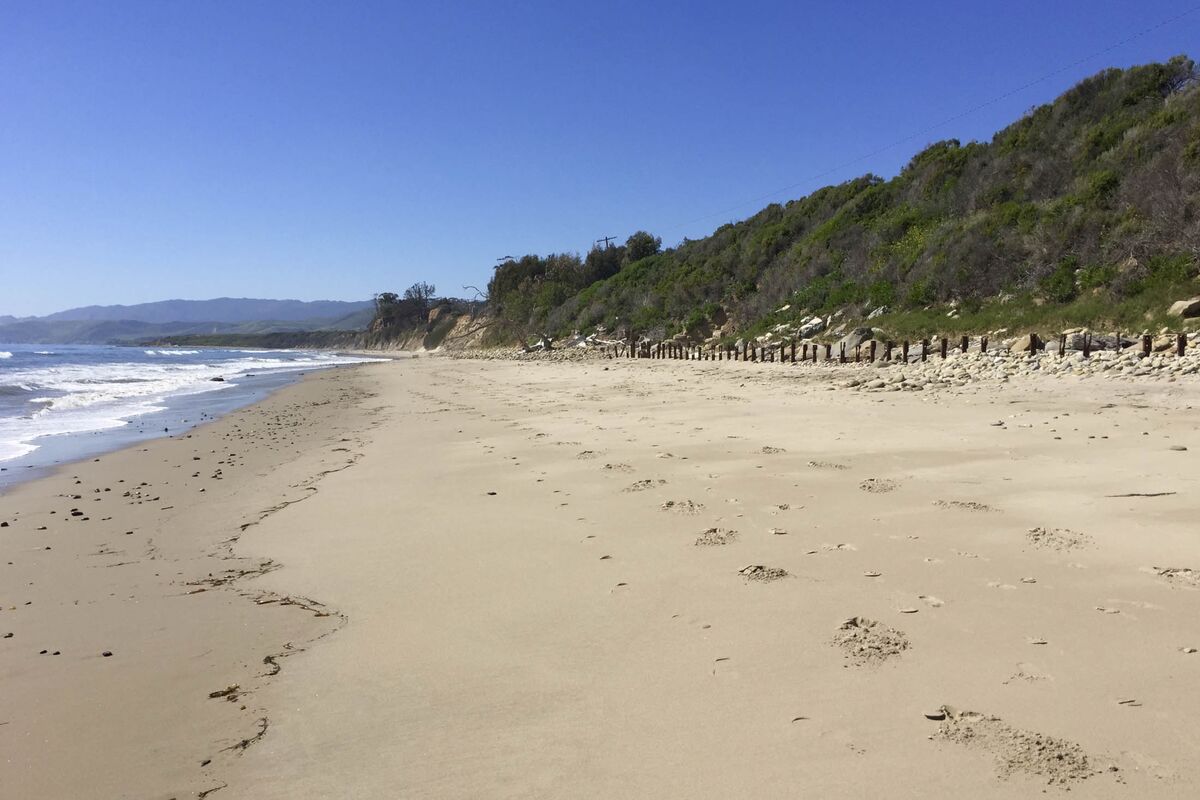 Price: $108 million
Location: Goleta, California
The Deets: 1,800 acres, two miles of oceanfront, an 18-acre surface lake
Why Is It So Expensive? 1,800 acres with two miles of private ocean frontage, in a part of Santa Barbara County that's pretty well preserved; you won't see McMansions sprouting up along this part of the Gaviota Coast. Though it has several residential buildings, it's being offered as a developable spot for a family compound, vineyard or horse farm.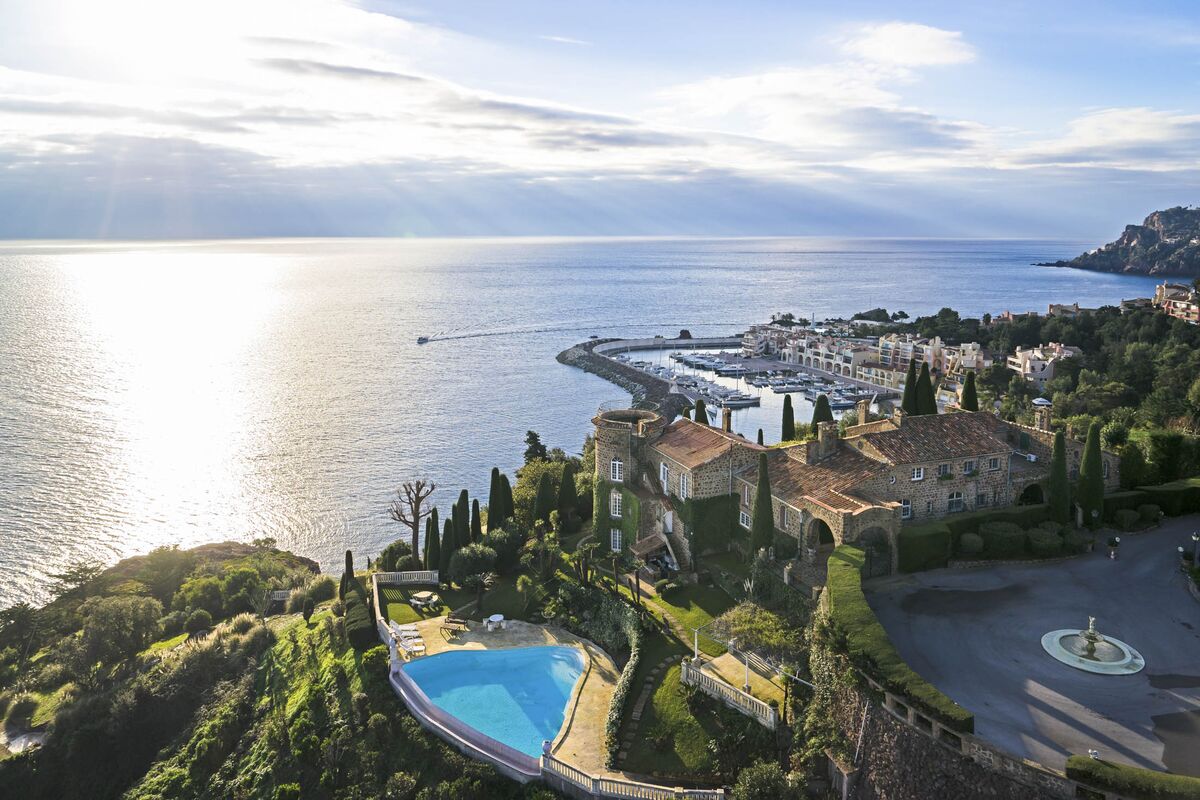 Price: $105 million
Location: Côte d'Azur, France
The Deets: Eight beds, 15,069 square feet
Why Is It So Expensive? A 15,00o-square-foot castle-like property on the Côte D'Azur, overlooking the Mediterranean: views, views, view. It was built in 1900, but feels much older … save for the triangular pool.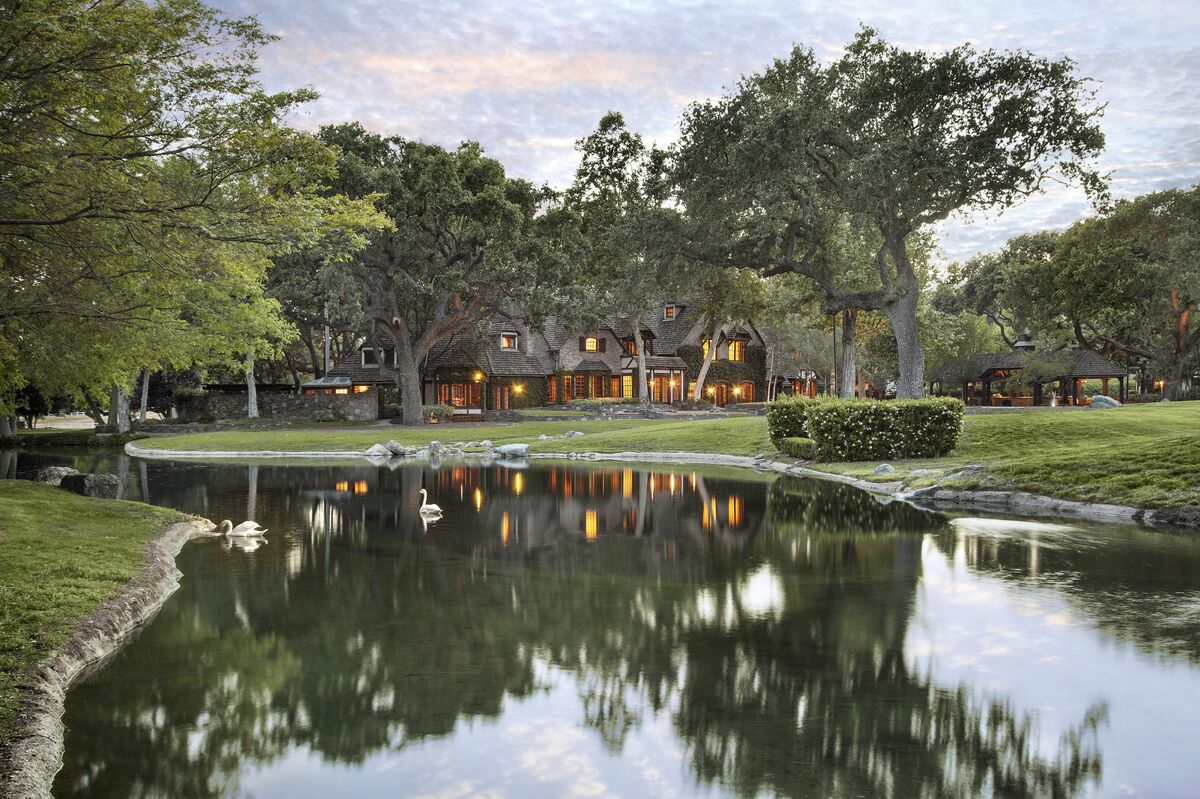 Price: $100 million
Location: Los Olivos, California
The Deets: Six beds, seven full and two partial baths, 12,598 square feet
Why Is It So Expensive? Michael Jackson's legacy, a four-acre lake and a 5,500-square-foot movie theater, on 2,698 acres northeast of L.A. Did we say Michael Jackson?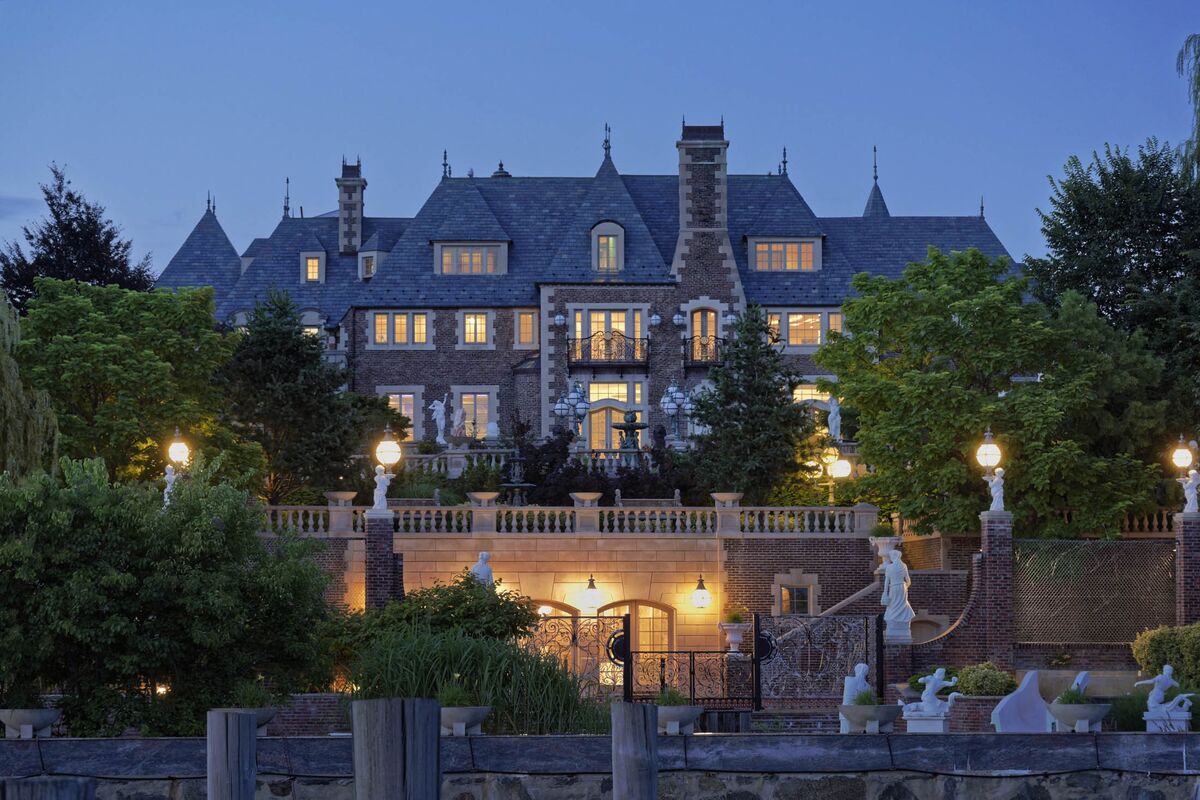 Price: $100 million
Location: Great Neck, New York
The Deets: 13 beds, 35 baths, 60,000 square feet
Why Is It So Expensive? Eight acres in a gated, waterfront compound, with views of, and easy access to, New York City. Also: a bowling alley and casino. It once belonged to the Soviet billionaire Tamir Sapir.